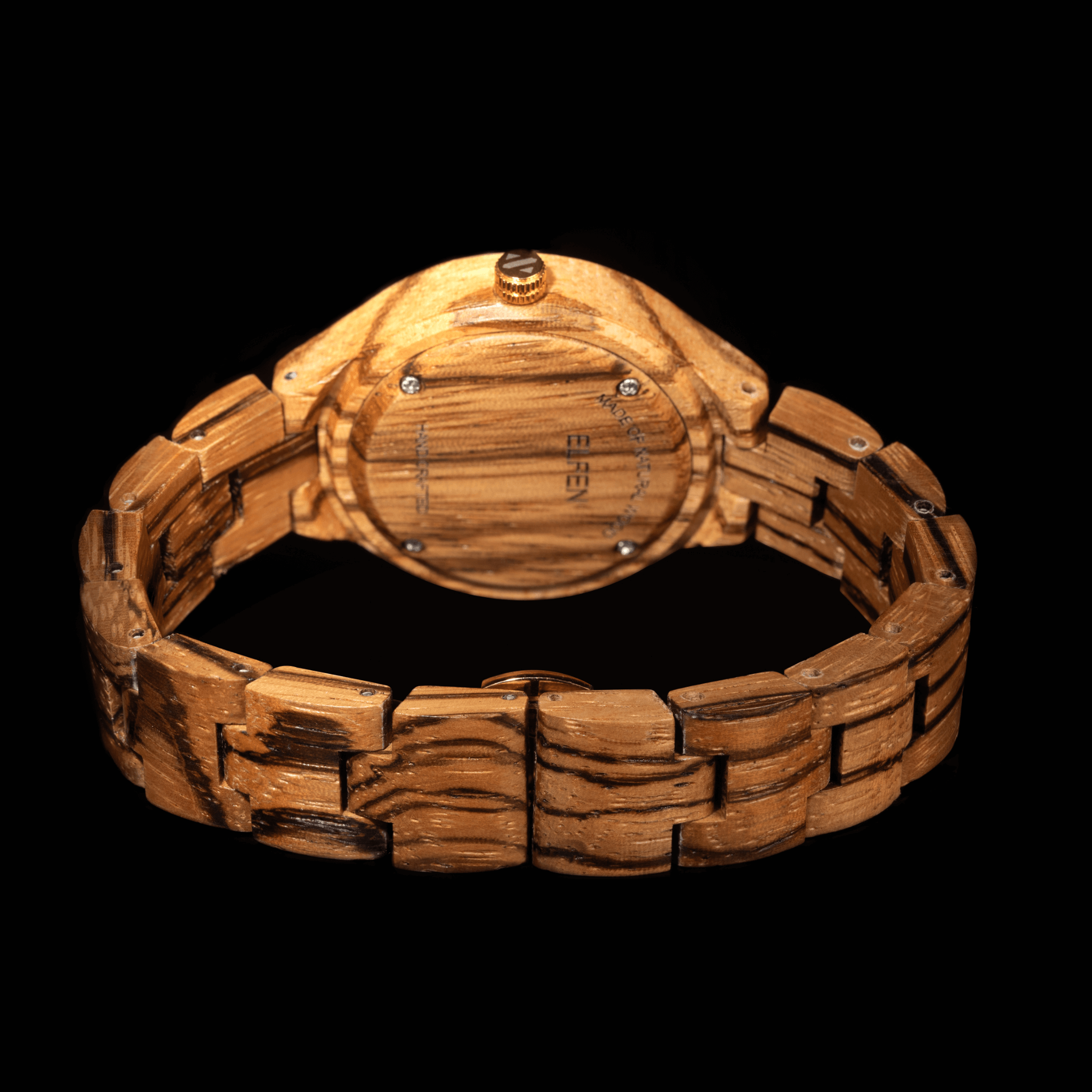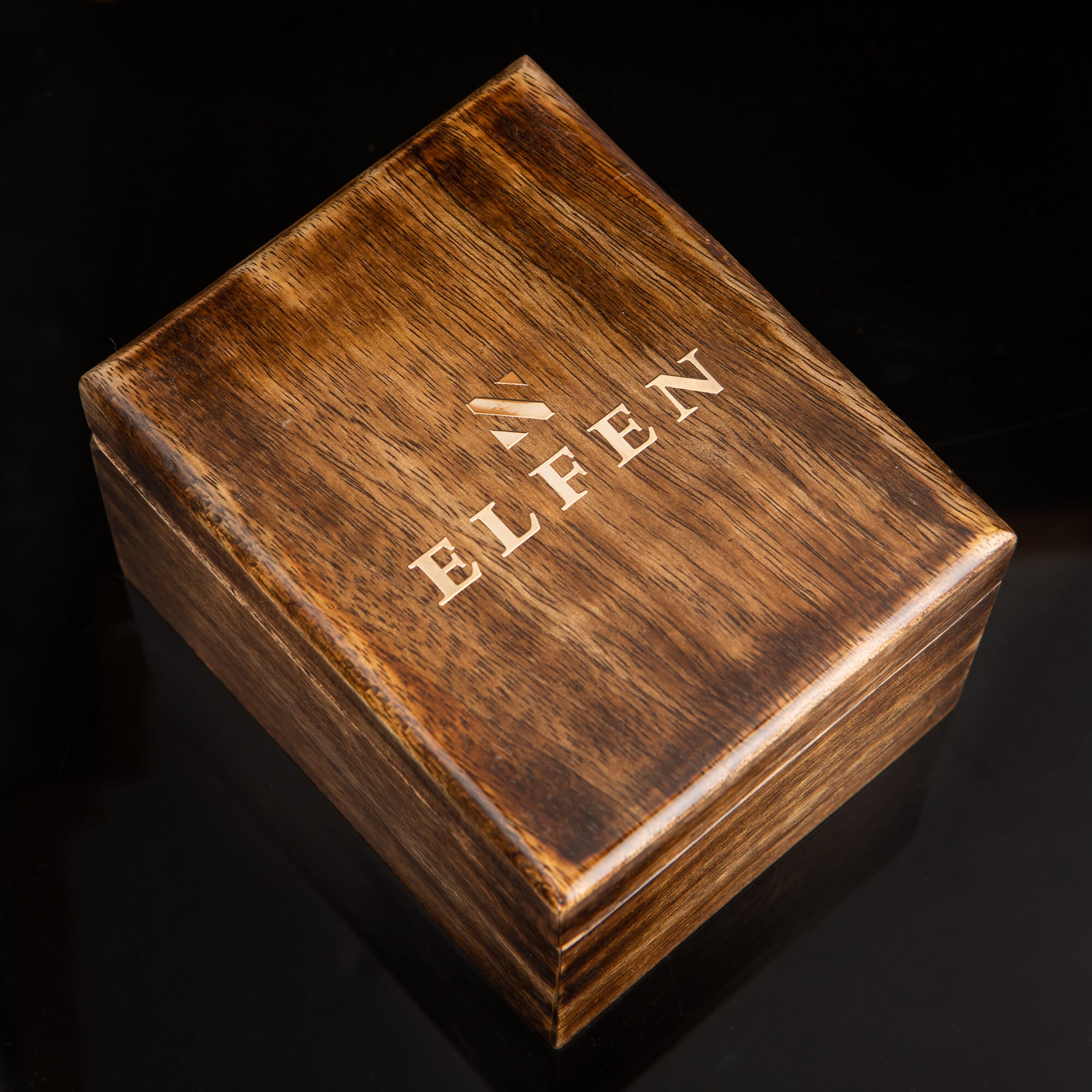 The Weaved Helson (Women)
Rs. 4,674.00

( 15% Off )
Regular price
Rs. 5,499.00
Description

Free Shipping   

1 Year Warranty




Free Returns     

Easy EMI Using SEZZLE

Gift Wrapping  Custom Gift Messaging 

 

           !! A WATCH THAT STANDS OUT !!

Do you ever feel the need to have a watch that describes your personal unique style? Does it sometimes feel like every watch is the same and none stands out?

Well, you are not alone because most of the women's watches in the market are made up of the same material, look all the same, and are mostly overpriced.

Imagine if you could have a watch that looks Unique & Classy, feels Vintage, seems Antique, and instantly makes you stand out among the rest of the women in the room.

Introducing ELFEN – India's first brand for Premium Wooden Watches. The brand was founded with the belief that beautiful watches can be made from wood, a renewable resource with a significant advantage over other commonly used materials.

All our watches are 100% Hand-Made and have been crafted using 7 different types of natural wood. Our aim is just not to create a watch but provide a unique experience to our wearers. Below are some of the features :

WATCH STORY: If one could visualize the ecstasy of the peerless aroma of cocoa into an accessory, "The Weaved Helson" is an alluring timepiece we have created with the gleaming knit of gold. It represents a woman who believes in the notion of classiness within simplicity.

 GET COMPLIMENTED LIKE NEVER BEFORE: Our Wood Watches are a perfect blend of style and class. Since they are so unique, they always stand out, and you are bound to receive lots of compliments.

 A TIMELESS GIFT THAT SHE WILL NEVER FORGET: The majority of our customers have time and again mentioned, how the woman they gifted our watch to has totally loved it. Be it Mother's Day, Valentine's Day, Birthday, Christmas, graduation, or anniversary, these beautiful timepieces make a perfect Gift.

 SEE THE WATCH GET YOUNGER AND BETTER WITH TIME: Unlike other watches whose texture starts fading with time, all our watches have been designed in such a way that their texture and color actually get better and much more enhanced with time. 

AS LIGHT AS A FEATHER: Each of these wooden timepieces weighs less than 80 grams and comes in a beautiful wooden box.

1 YEAR BRAND WARRANTY: At ELFEN, we offer a 1-year Extended brand warranty to all our customers. The warranty covers any damage to the machinery and watch plating. To claim your warranty, you can directly connect to us on our website.

LOVE IT OR YOUR MONEY BACK: In case you are not satisfied with our Wood Watch, you can return the watch within 5 days of receiving it or ask for a replacement within 14 days of receiving it.

PAY USING EASY INTEREST FREE EMI'S : Shopping ELFEN has never been easier and affordable. Select "SNAPMINT" at the check out, and your order amount is divided into 4, 6 and 9 interest - free payments. You need to pay just 25% of amount at the time of placing your order. To learn more just click on the SNAPMINT widget just below the watch image.

Well if you are still confused about owning a Wood Watch please refer to 7 Reasons You Should Own a Wood Watch in 2021

Supply is limited.

Order Your Elfen Wood Watch Now!

Case Diameter: 36 mm     

Case Thickness: 8 mm

Band Width: 14 mm   


Wood Type: Zebra natural grain wood            

Belt Size: 120mm                 

Wheels per strap: 17          

Lock: Butterfly Lock

Crown: Rosegold

Movement Type: Japanese 6P20 Quartz Movement

Water Resistant : 3TM Splash Proof

Dial: Showcasing a royal blue sunray dial, with zebra wood case & case band, zebra wood band, and rose gold crown. Apart from this it also has a rosegold butterfly lock, rose gold hour marks and minutes and hour hands, and a zebra natural grain wood case and band. 
Recently Viewed